Back to staff directory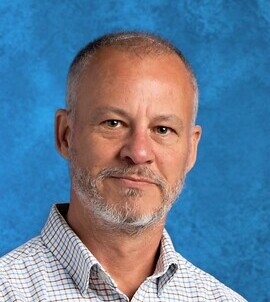 Grade 5A
It is my pleasure to introduce myself to the school and community as the grade 5 teacher at Grimshaw Public School. I am so excited about working at such a beautiful school in such a welcoming and scenic environment. I would like to sincerely thank the division and parents for putting their trust in me, and I promise to do my job to the very best of my abilities.
I have been a teacher and an administrator for over twenty-seven years in many locations. My teaching career has taken me from Cape Breton, Nova Scotia, to the Arctic and the west coast of British Columbia.
I enjoy working with children and helping them reach for their dreams through their education. I believe every child should be valued and treated with respect. An education should empower a child and help him, or her make a positive contribution to our world. My teaching philosophy is based on respecting differences, tapping into talents, and sharing my love for learning with my students. I believe we all have something to contribute, and I learn so much from my students daily. I believe in a consistent, positive and respectful approach to making lasting, meaningful behaviour changes.
I am excited to work with the students, staff, and the amazing community who make Grimshaw Public School a great school. I value feedback and would be happy to answer questions regarding my class.