Back to staff directory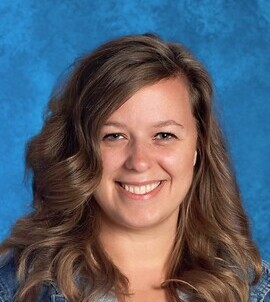 Math 9, Math 10C, Math 20-1/20-2, Math 30-2, Numeracy
I graduated from the University of Alberta in 2010. I then worked for Red Deer Public from 2010-2019 at Hunting Hills High School before moving to GPS in 2019.
I enjoy spending my free time with my husband and two rescue mutts (Monroe & Wilson). I am a coffe-aholic and can usually be found with a coffee in hand while doing most things. I enjoy crafts such as crochet, woodwork, puzzles, and dot paintings. I also enjoy playing board games with my husband and our friends.
I love teaching because I get to spend my time working with kids. They are always entertaining and bring fun to the classroom.
I am looking forward to a regular year!