Back to staff directory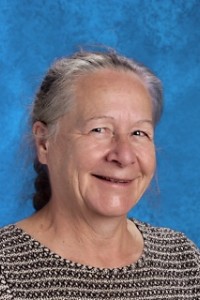 I'm the Information Specialist GPS and a bus driver for PRSD. I have had many years of experience working with students in the capacity of educational assistant and as librarian. I have driven many students to school throughout the past 30 years.
I live on an acreage with my adult son (who has spina bifida), 2 German Shepherds, a poodle, 2 horses and 7 cats. My summer is filled with caring for my yard and flowers. I enjoy the outdoors and relaxing on my deck with a coffee or tea. In the colder months, I like to read, do puzzles and sew.
I love that vibrant moment when a student lights up with an "I got this!"