Back to staff directory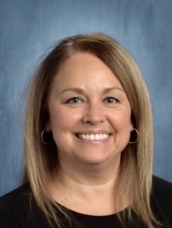 Grade 4A
I graduated from the University of Cape Breton in Nova Scotia with my Bachelor of Arts Degree and from the University of Maine Fort Kent in the U.S.A. with my Education Degree. I have been a teacher for 21 years, teaching grades 1-6 and 10-12. I have spent half of my career in the beautiful Canadian Arctic and the other half between British Columbia and Alberta. Since moving to Alberta in 2014, I have mostly subbed for the Peace River and Holy Family School Divisions. Last year, I accepted a full-time grade 4 position.
I am a married mom of two wonderful boys, Gavin and Brody. My husband, Rick and I, are originally from Cape Breton, Nova Scotia. We love to travel and have been all over Canada and the USA. We have a beautiful Golden Doodle, Lola, who is now 2 years old and has been a very entertaining addition to our family. In my spare time, I love to read, travel and spend time with my family.
I love that every day is different. Teaching is never boring. Watching the students grow and change and helping them understand that they can learn by finding different approaches to suit their learning style. Sometimes it may take a while to get there, but it is always worth the effort to see that lightbulb go off or they come up with a brilliant idea of their own. It's priceless!
I am very excited to get to know my students better. Having the opportunity to interact with them every day and pass on as much knowledge and as many experiences as I can. I hope to encourage every student to give their best effort and never give up. I look forward to the excitement and sense of pride a student feels when they understand a new concept. Teaching presents many different challenges, but I am eager and ready to begin!