Back to staff directory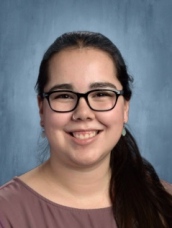 Grade 3 - ELA, Social Studies, & Art
I graduated from the University of Alberta in 2021 and then did some substitute teaching in Red Deer, K-9. This will be my first classroom!
I live with my husband and daughter in Peace River. We have two cats, two fish, and a hedgehog. I love spending time outside with my little family, but also painting, reading, and drinking coffee.
I love connecting with students and helping them succeed! There's no better feeling than guiding a student over a hurdle and celebrating every win with them. Education changes lives, and I love playing a part in helping my students develop a love of learning.
I am most looking forward to building relationships and memories with my students and reading tons of books!