Back to staff directory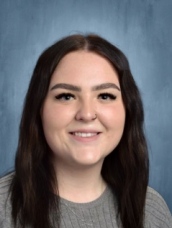 Project Peace Success Coach
I am a Project Peace Success Coach. I am currently finishing the last year of my Addictions Diploma, as well as starting on my degree in Psychology. I am in school full time as well as a dog mom! I have two dogs Blu & Rhea and they are a big part of my everyday life as they are both super energetic require all the love!
I love being able to go into each of the classrooms and provide the students with Mental Health and Wellness knowledge that not only can benefit how they feel about themselves but how they see the world around them as well!
I am looking forward to meeting all the new faces the new school year will bring!