Back to staff directory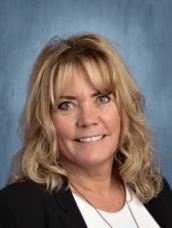 I am a High School Educational Assistant. I completed the Educational Assistant Course and started at Grimshaw High in 2010. I have four daughters who all graduated from Grimshaw Schools. In my spare time I love spending it with my grandchildren, gardening and reading.
I love joking with the students, and love seeing the "Ah ha" moments when helping them as well as helping out the staff. I'm looking forward to getting to know the students a little more and June. Haha!