Back to staff directory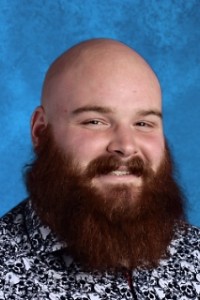 Science 8 & 9, Science 14/24, Chem 20, 30, Physics 20, 30
I have a Bachelors of Education from the University of Alberta, majoring in physical sciences and a minor in music. I love to teach, I have tutored a wide variety of subjects, and I have taught snowboarding for many years.
I live with my Fiancée, our dog Roxy, and our various reptiles (4 New Caledonian geckos, a king snake and a ball python). In my spare time, I like to train for strongman competitions, and if I have extra time after training, I like to play games and Dungeons & Dragons, snowboard, and skateboard.
What I love most about teaching is helping students realize their potential. When students finally understand a concept that they have been struggling with.
I am looking forward to meeting all the new students and new staff at GPS and returning to the busyness of the school year.