Back to staff directory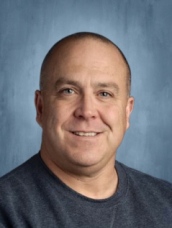 Gr 8 Social, ELA, Health
I have a Bachelor of Arts (1996), Bachelor of Education (1997) and Masters in Education (2005) from Memorial University of Newfoundland. I also have a Masters in Theological Studies from the University of Toronto (2005).
I am an avid traveller, die-hard music fan, and I know my way around the kitchen! What is my favourite meal to cook? Simple answer - whatever you enjoy! In my spare time, you can find me with headphones on, listening to music, watching a movie, or reading! I also enjoy leisurely walks on the roads less travelled.
My philosophy of education is simple - instilling in the minds of students the passion for learning.
This year I am looking forward to building a connection with students and developing meaningful relationships based on mutual respect and understanding.